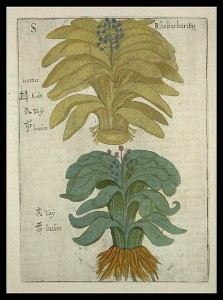 1. What is the difference between Chinese herbal medicine and
pharmaceuticals?
2. What is the Difference between Chinese and western herbal
medicine?
3. How long do I need to take herbal medicine?
4. Are there any cautions or contraindications for herbal medicine?
5. When do I take my herbs?
6. Will Chinese herbs conflict with my Western medicine?
1. What is the difference between Chinese herbal medicine and pharmaceuticals?
There are some important differences between Chinese herbal medicine and prescription or over-the-counter western drugs. Since many people in the U.S. are unfamiliar with Traditional Chinese medicine (TCM), it is important to point out some of the basic general differences between Chinese herbal medicine and western drugs:
Importantly, Chinese herbal medicine has few or no side effects.  Unlike western drugs, Chinese herbal treatments are taken in a whole food form. For example, teas are decocted from whole roots, stems, and leaves and capsules are filled with crushed whole food material. Western medicine is made by locating active chemical compounds and creating medicines from these compounds. When reduced to its chemical fundamentals, pharmaceuticals have a high potential for side effects.  When used appropriately, Chinese herbal treatments will cause no side effects as long as they are used in their whole food form. Research in China has shown that when reduced to their active chemical compounds, Chinese herbal treatments will also cause side effects. This is one reason why TCM practitioners continue to use whole food forms of treatments. Because TCM treatments have not been reduced to their active compounds, they must be consumed in larger quantities and more frequently than most Western pharmaceuticals. They also a broader therapeutic window.
For certain kinds of health conditions, it is necessary to treat with formulas that work by clearing unwanted elements from inside the body. For example, when treating certain skin conditions, the symptoms may become worse before improving because pathogens are being eliminated. Diarrhea is another way that toxins may be cleared from the body. These are neither side effects nor a 'healing crisis', because they are necessary to the recovery process.  Ask me if you can expect any such reactions.
back to top
2. What is the difference between Chinese and western herbal medicine?
Chinese formulas almost always contain a number of different herbs.  Many people familiar with occidental herbal medicine think of herbs as they do western pharmaceuticals; a single herb is good to treat a single disease. For instance, echinacea is good for colds. In TCM, single herbs are rarely used. Formulas may contain as few as two and as many as 15 or more different herbs. In combinations, the individual herbs have different roles. Some may augment or limit the potency of others. Some may concentrate on one specific area of the body whereas others work on a different area. Through thousands of years of practice and research, TCM practitioners have found formulas to be the most effective, most powerful, and safest way of using herbs.
back to top
3. How long do I need to take Chinese herbal medicine?
No treatment lasts forever, according to TCM principles. No treatment, even herbal treatment, is appropriate for continuous use. With western drugs, it is not uncommon for individuals to take certain medications indefinitely. For example, a person with thyroid problems may take Synthroid, a thyroid medication, his entire life. A person with chronic back pain may take Tylenol for years and years. In TCM, a person takes a set of formulas for a limited period of time. This is why TCM practitioners will see their patients regularly (every one to four weeks is common practice). When the patient no longer feels improvement or his practitioner no longer finds improvement in his tongue, pulse, and nails, the herbs will be changed. The first set of formulas has done its job and it is time to move on to the next layer of the problem. When the person's underlying condition is treated, she will no longer have symptoms and treatment is completed. At that point, there is no longer a need to take herbs. The purpose of treatment is not to control symptoms, but to restore balance to the body. Once balance is restored, the complaints will disappear and there is no longer any need for treatment. The duration of treatment varies depending on the nature and severity of a person's complaints, how long she has had the complaints, and how quickly her body responds to treatment. Depending on your complaints and condition, you may notice a difference in as few as two or three days.  In general, the more chronic a condition, the longer it will take to address it to completion.
back to top
4. Are there any cautions or contraindications for Chinese herbal medicine?
If you catch cold or flu during your treatment, discontinue your current herb regimen, and contact me. Herbs that treat chronic problems may actually prolong a cold or flu by allowing them to penetrate the body more deeply. Instead, the cold or flu must be treated first.  According to TCM theory, it is very important to rid the body of a cold or flu as quickly as possible. Many chronic problems originate with a cold or flu left untreated. Once your symptoms subside, we can resume your previous course of treatment.
back to top
5. When do I take my herbs?
It is best to take herbs at least half-an-hour before or after meals. If you also take western pharmaceuticals, vitamins, or other herbs, it is best to take these at least two hours apart from your Chinese herbs.
back to top
6. Will Chinese herbs conflict with my western medicine?
In most cases, there is no conflict between these two kinds of treatments. It is always best to let me know what medications you take.  Please include this on your intake form prior to our first appointment.
Laith Naayem L.Ac., MSOM
Licensed Acupuncturist
New Windsor / Newburgh, NY
Glen Rock / Ridgewood, NJ
(845) 674-7639
LAN LLC
Researchers from Nanjing Traditional Chinese Medicine University and Haian Traditional Chinese Medicine Hospital find acupuncture combined with herbs effective for the alleviation of endometriosis. Two patient groups were compared in a six month clinical trial. One group received Traditional Chinese Medicine (acupuncture and herbs) and the other group received mifepristone (RU-486®, a synthetic steroid that inhibits progesterone action, used for the treatment endometriosis or as an abortifacient). Read more...
read more