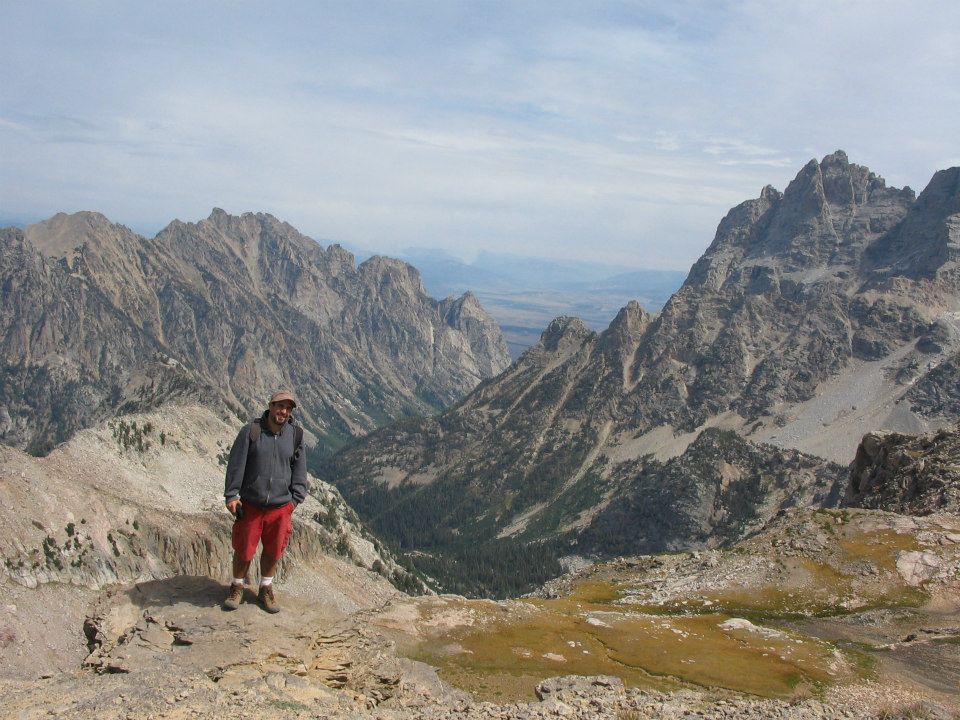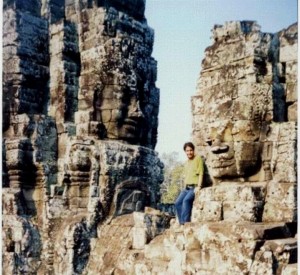 As a child, I lived in Saudi Arabia, Indonesia, Egypt, and Canada. I took for granted that knowledge and wisdom are found everywhere, in all shapes and forms. My mom, Carolyn, is an RN, and there were always medical books around the house. I was fascinated by the pictures and absorbed everything I could while I was learning to read.
I earned a Bachelor of Science in psychology from Oklahoma State University and I am member of Psi Chi, the International Honor Society in Psychology. While in college, I worked as a CNA in a nursing home for the eldery, as well as providing home health care for the disabled.
After graduation, I served in the Peace Corps in Nepal, teaching science in middle school and training Nepali educators how to teach science. After that, I taught English in South Korea.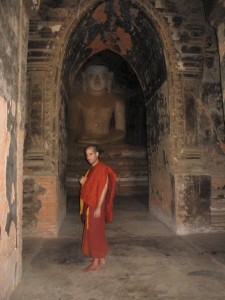 I moved to Burma and was ordained as a Buddhist monk.  I studied Pali (the classical language of Theravada Buddhism, similar to Sanskrit) as well as the theory and practice of serenity and insight meditation. I also supervised the construction of a nunnery/orphanage during my ten years there.
I became interested in acupuncture as the result of a sprained ankle while living in Burma. An acupuncturist inserted only four tiny needles and the next morning, there was zero soreness or stiffness in my ankle. The acupuncturist was able to give me a solid explanation of how acupuncture works.
Many years later, a few months after I de-monked, I was accepted at Southwest Acupuncture College in Boulder, Colorado. While earning a Master of Science in Oriental Medicine, I attended many seminars and extracurricular apprenticeships in specialties such as sports medicine, orthopedics, fertility, Korean-style hand acupuncture, and alternative models of herbal medicine. I also hold the record for having taken the most extra clinics, electives courses, and extracurricular seminars at Southwest Acupuncture College!
While attending Southwest Acupuncture College, I supported myself by serving as a therapeutic housemate, living in the homes of people recovering from mental illness, and I worked closely with their caseworkers, therapists, and psychiatrists while holding space for their recovery on a daily basis. Through this experience, I gained further insight into the nature of the mind, body, and the human condition. After graduating, while taking my national board examinations and continuing as a therapeutic housemate, I served as a teaching assistant at Southwest Acupuncture College.
I enjoy hiking, yoga, meditation, running, playing guitar, shooting baskets, and acquiring further knowledge of the healing arts.
Laith Naayem L.Ac., MSOM
Licensed Acupuncturist
New Windsor / Newburgh, NY
Glen Rock / Ridgewood, NJ
(845) 674-7639
LAN LLC