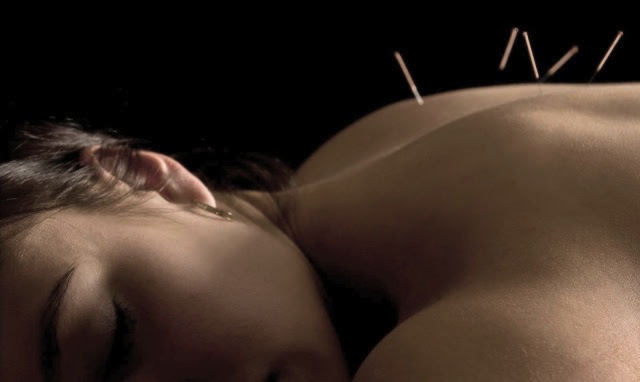 Thank you for taking an interest in your own well-being!
Forms:
First, please fill out a few forms.  You may download them here (click on the blue links below), print them out, complete them, and bring them with you.  Or you may arrive early, and we will provide them for you.  If possible, please bring copies of previous medical records and present medications you are taking.
1.  Health History Form
This first form is a general health history intake.  Oriental medicine is holistic.  I can look at this form after it is completed, and begin to get an idea about your constitution.  Often, seemingly irrelevant things have strong connections in oriental medicine, such as constipation together with dry skin!  No need to think too hard about the intake, just complete it as best you can.  If you have questions, don't hesitate to ask.  Interestingly, patients have commented that completing this intake was the first time they ever took a seriously look at themselves.
2. Consent to Treatment Form
Here are brief explanations of my modalities, e.g., acupuncture, cupping, herbal medicine.  Please read and then sign, consenting to be treated by me.
This form is for women only.  I ask you to complete this especially if we are going to work on female-specific issues, such as fertility, PMS, menopause, etc.  I would also also suggest that you fill it out even we are not addressing such issues, as your female-specific patterns may serve diagnostic purposes for other issues as well.
4.  BBT Chart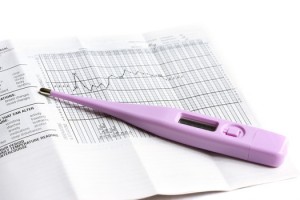 Basal Body Temperature charts are very useful if you are trying to conceive, and shed a lot of light on you, diagnostically.  It is best to take your temperature upon waking at the same time each morning, before getting out of bed.  Have a high-quality thermometer handy, and your BBT chart and writing utensil next to your bed on a clipboard. After charting your temperature, you may get up, or go back to sleep.  You can download other BBT charts online, and they are even available as an iPhone or Android app.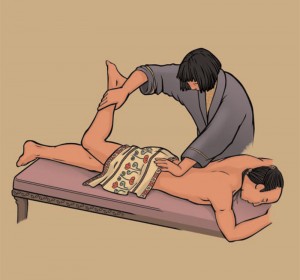 Preparation for treatment:
Loose, comfortable clothing is best, as acupuncture therapy involves palpation and treatment of various parts of the body.  When it is cold out, most people find it convenient to wear some kind of shorts and t-shirt under their warmer clothing, or simply bring them with.  Draping  with sheets will be provided to ensure modesty, and I can provide 'hospital gowns' for minimum exposure.
Please refrain from wearing excessive jewelry, as some metals may interfere with the efficacy of the therapy, and I may have to ask you to remove them anyway.
It is not ideal to have an acupuncture treatment on an empty stomach. The bookstore of the Healing Arts Center has some snacks available in case you have not eaten something before you arrive.
Please refrain from wearing perfume, strongly scented oils or lotions on the days you visit the clinic.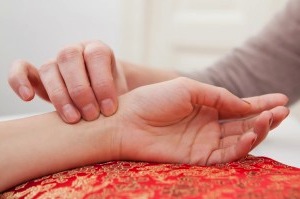 What to expect:
First, we will discuss the information the forms you have filled out, and discuss your case, your complaints, and your expectations.
Your first treatment will involve an oriental examination and diagnosis.  I will take your pulses, look at your tongue, palpate your back and abdomen.  We will also do some orthopaedic testing.
You will receive a combination of acupuncture and oriental physical therapy.  I may provide a formula of herbal medicine.  At the end of the first treatment we will assess and discuss your case further, and I will provide a  prognosis and estimate of how many treatments you will require, and how often.  We will also discuss what you can do on your own, such as exercise or dietary changes.
Laith Naayem L.Ac., MSOM
Licensed Acupuncturist
New Windsor / Newburgh, NY
Glen Rock / Ridgewood, NJ
(845) 674-7639
LAN LLC
Orange County, Middletown, Port Jervis, Cornwall on Hudson, Florida, Greenwood Lake, Harriman, Highland Falls, Kiryas Joel, Maybrook, Montgomery, Otisville, South Blooming Grove, Tuxedo Park, Unionville, Walden, Warwick, Washingtonville, Woodbury, Chester, Crawford, Deerpark, Goshen, Greenville, Hamptonburgh, Highlands, Minisink, Monroe, Mount Hope, New Windsor, Newburgh, Tuxedo, Wallkill, Warwick, Wawayanda, Rockland County, Ramapo, Clarkstown, Orangetown, Haverstraw, Airmont, Chestnut Ridge, Grand View on Hudson, Hillburn, Kaser, Montebello, New Hempstead, New Square, Nyack, Piermont, Pomona, Sloatsburg, Spring Valley, Suffern, Tallman, Wesley Hills, West Haverstraw, Bardonia, Blauvelt, Centenary, Congers, Garnerville, Grassy Point, Hillcrest, Jones Point, Ladentown, Monsey, Mount Ivy, Nanuet, Nauraushaun, New York, New City, Orangeburg, Palisades, Pearl River, Rockland Lake, Sparkill, Stony Point, Tappan, Thiells, Tomkins Cove, Valley Cottage, Viola, Dutchess County, Beacon, Poughkeepsie, Amenia, Beekman, Clinton, Dover, Fishkill, Hyde Park, La Grange, Milan, North East, Pawling, Pine Plains, Pleasant Valley, Poughkeepsie, Red Hook, Rhinebeck, Stanford, Union Vale, Wappinger, Washington, Ulster County, Denning, Ellenville, Esopus, Gardiner, Hardenburgh, Hurley, Kingston, Katrine, Lloyd, Marbletown, Marlborough, Milton, New Paltz, Olive, Plattekill, Rochester, Rosendale, Saugerties, Shandaken, Shawangunk, Ulster, Wawarsing, Woodstock, Bergen County, Allendale, Alpine, Bergenfield, Bogota, Carlstadt, Cliffside Park, Closter, Cresskill, Demarest, Dumont, East Rutherford, Edgewater, Elmwood Park, Emerson, Englewood, Englewood Cliffs, Fair Lawn, Fairview, Fort Lee, Franklin Lakes, Garfield, Glen Rock, Hackensack, Harrington Park, Hasbrouck Heights, Haworth, Hillsdale, Ho-Ho-Kus, Leonia, Little Ferry, Lodi, Lyndhurst, Mahwah Maywood, Midland Park, Montvale, Moonachie, New Milford North Arlington, Northvale, Norwood, Oakland, Old Tappan, Oradell, Palisades Park, Paramus, Park Ridge, Ramsey, Ridgefield Park, Ridgewood, River Edge, River Vale, Rochelle Park, Rockleigh, Rutherford, Saddle Brook, Saddle River, Teaneck, Tenafly, Teterboro, Upper Saddle River, Waldwick, Wallington, Washington Township, Westwood, Wood-Ridge, Woodcliff Lake, Wyckoff, New Barbadoes, Saddle River, Franklin, Harrington, Lodi, Hohokus, Ho-Ho-Kus, Union Township, Orvil, Boiling Springs, Bergen, Eastwood , Overpeck