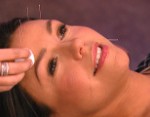 Facial Rejuvenation
"My left eyebrow used to be about a  half inch higher than my right one. In just a few treatments, Laith evened them out!  I had about ten treatments altogether, to keep them from going back!"
– S.N., Boulder CO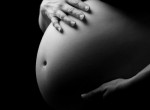 Infertility
"Laith treated me for infertility, and after two relaxing acupuncture sessions I was pregnant!  I then followed up with four more treatments with Laith to ensure a continued successful pregnancy and delivery.  At 43 I gave birth to a healthy baby boy who is now a bright and strong toddler."
– S.W., Boulder CO
"After suffering two ectopic pregnancies and the loss of a fallopian tube, I was feeling lonely and demoralized — and struggling to conceive. After nearly a year of actively trying to conceive with my stress mounting after every negative test, I decided to try acupuncture. With Laith's help I found the calm and balance needed to get pregnant and sustain a healthy pregnancy. I started treatment in October and was pregnant in December. When I found out my daughter was breech, Laith was able to get her to turn with acupuncture and mugwort."
– K.B.,  Glen Rock NJ
"After trying for over two years, I am now the happy 41 year-old mother of a healthy baby girl.  Laith helped me get pregnant in less than two months with acupuncture only, where the acupuncturist I had seen previously had given me herbal medicine for six months with no effect.  And Laith made me laugh every time I saw him.  Thank you very much!"
– A.J., Brewster NY

Quit smoking
"I wanted to kick the habit, and Laith explained to me that acupuncture was only a support, and gave me some great suggestions what I could do on my own.  He also explained to me how nicotine affects the pituitary gland in my brain, and how that makes quitting so difficult.  He gave me a few treatments sticking needles in my ear and hands, and when I went home and smoked, it tasted awful, and I was able to quit in a few weeks!"
– J.S., Cornwall NY
"After a few sessions with Laith, cigarettes taste gross… I have no desire to put them in my mouth.  I'm done.  My wife is down from a pack and half a day to about five cigarettes… and she doesn't finish them."
– R.D., Newburgh NY
Belching

"I used to have an embarrassing problem with gas and belching, and Laith told me it had to do with my liver.  I didn't believe him until he gave me some pills to 'calm my liver', and my problem went away.  Thanks, Laith!"
– T.P., New Winsdor NY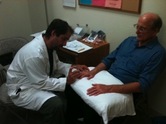 Painful Urinary Bladder Infection
"I was told I had a bladder infection, and antibiotics weren't helping.  Laith put some tiny needles in my hands, and the pain completely went away, and never came back.  I still don't know how that worked."
– J.M., Poughkeepsie NY  (not in photo)
Stiff Shoulder Caused by Hip Problem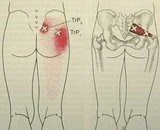 "I could hardly move my shoulder, it was so stiff.  After examining my back, Laith explained that my stiff shoulder was caused by 'trigger points' in my piriformis muscle.  He worked mainly on those, and after one treatment, my shoulder loosened up about 90%.  I had a few more treatments, and not only my shoulder, but my hips and back got better too!"
– A.G., Mahwah NJ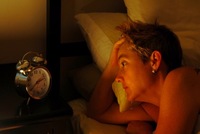 Insomnia, Rib Pain
"I came to Laith to see what he could do about my rib pain, which I never found good help for.  Laith really took the time to figure out what was going on. It was the first time any health care provider seemed really interested in me, and not just my problem or my insurance.  He figured out that the pain was connected to my anxiety and insomnia, which I didn't talk about until he asked me.  I took a chance and let him know about some of my past issues growing up, and he was very supportive, and explained to me that all these things were connected.  After four treatments, my rib pain was gone, I could sleep.  My thoughts about the past are still there sometimes, but they don't bother me.  Laith really took the time to get to know me, and help me know myself better."
– A.H., Ridgewood NJ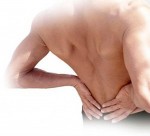 Back Pain
"I was injured in 2008, has spine fusion in 2009. Even after surgery I still had pain in my back and couldn't stand on my legs for more than 30 minutes.  I have been on Oxycodone for the back pain and Cymbalta for the leg pain for over 6 years.  There is no possibility for mre surgery and I didn't want to be on pain medicine for the rest of my life.  After receiving treatments from Laith for only a month , I no longer need Oxycodone and can stand up for over an hour.  I can tell Laith really cares about me too, I look forward to my visits.  Acupuncture really works, it is better than being on narcotics for the rest of my life, knowing that they are not good for me in the long run.  I recommend Laith to everyone I know."
– K.W., Plattekill NY
"I've had low back pain for years, and I wanted to get off the pills my doctor prescribed me, because they gave me diarrhea.  Laith told me that whoever put me on the pills takes me off the pills, and that he would do his best to help.  The first thing he did was work on my neck with his hands, and for the first time in years, I could sit in a chair for more than a few minutes.  My following treatments, he only did acupuncture on my feet and arms.  I don't take pills anymore for back pain.  I really like that Laith took the time to figure out where my pain was coming from.  I thought he was just going to put a bunch of long needles in my back, but he never did!"
– D.H., Ridgewood NJ
Morton's Neuroma – Healing the Foot With Korean Hand Acupuncture

"My favorite and main form of exercise is walking at a good pace on a walking trail near my home. I love the walking and spending time enjoying nature. The trail is frequented by deer and squirrels and a wide assortment of birds. You can imagine my unhappiness when the slight pain in my foot increased and I was unable to walk much farther than a quarter of a mile without stopping.  I was told that I either had Morton's Neuroma or other nerve damage and the treatment would be steroid injections, pain medication or pregabalin medications and/or surgery. Although I am an R.N. trained in Western medicine, I decided not to go that route. The side effects and the ineffectiveness of the treatment made me wish for something else. After reading more about acupuncture, I decided to give it a try. If it didn't work, I could always take pills and have limited steroid injections..or surgery!
I contacted Laith for treatment. After many questions and examination of BOTH feet, he decided that a Korean hand technique might help relieve the pain. I was surprised that the needles were placed in my fingers and hands and not in my feet or legs. During the treatment I felt a warmth on both sides of my neck. I was sure that by mistake, Laith was giving me a treatment for migraine! After about 20 -25 minutes, Laith carefully removed the needles. He squeezed both feet using the same pressure on both. NO PAIN! I stood up and walked around the room and stood on my toes and did some foot stretches. NO PAIN! That was ONE year ago and the pain has not returned. Laith did tell me to do gentle foot stretches and to resume walking..start with a slower pace until my foot muscles are strong again. I am back on the trail and enjoying nature again. No side effects from medication for me. I am completely satisfied with the treatment and I would definitely choose acupuncture again."
– C.S. RN, Bartlesville, OK
"I have had migraines and vertigo for 11 years, and nothing ever helped.  My neurologist suggested acupuncture, and Laith treated me.  After two treatments my migraine and vertigo disappeared, and I was able to lie back at the dentist's, which I couldn't do before, I always had to get my teeth done sitting up.  I'm also getting off my migraine medication."
– P.B., Glen Rock NJ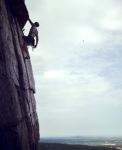 Rock Climbing

"I was very scared when after a regular training session I could not lift my arm over my head. Even reaching into the refrigerator for an apple or turning the steering wheel of my car caused sharp pains. As a rock climber I hear about all sorts of overuse injuries especially in the elbows and shoulders. They usually take lots of time and patience to heal, and I sometimes struggle in the patience department.
Luckily Laith was able to schedule me in on a Saturday just one day after my injury. After one treatment the pain was gone. My shoulder was a little sore but about 70 percent better. After three treatments I was able to rock climb at a moderate level, and after 10 days I was hanging off my previously injured shoulder on this famous rock climb in the Shawangunk mountains seen here.
Laith listened carefully as I described my symptoms. I actually learned a lot about my shoulder when he used an iPad app to point out the muscle groups he thought had been strained. Laith's choice of acupuncture points together with electrode stimulation were incredibly relaxing. I have been to many acupuncturists over the years, and I could tell from the first few needles that he knew what he was doing. Not only did the needles seem to drain away the pain, they also relaxed me and helped me embrace a patient mindset necessary for healing.  Laith also prescribed me a round of herbs to help support my body's healing process.
If you have a passion for intense physical activity of any kind, you are bound to experience some wear and tear from time to time, so I highly recommend trusting Laith to take care of your sports injuries and help you return to doing what you love."
– J.F., Newburgh NY
Heel Pain
As an Infantryman in the US Army for 23 years I have endured my fair share of injuries.  In most cases the injury healed fairly rapidly and I was only incapacitated for a short amount of time.  In June 2014 I sustained an injury to my right Achilles tendon that was diagnosed as tendonosis.  I began a regimen of conventional physical therapy for several months that involved eccentric exercises and stretching.  None of these methods really worked and I finally gave up and accepted that it would be just something I would have to live with.  After 4 or 5 months of no improvement my wife recommended I try acupuncture.  After only a couple of treatments I started to notice significant improvement and actually was able to begin running again.  Now after two months of weekly acupuncture treatment with Laith I am almost back to 100%.  I'm not sure I fully understand how it works, but I know it did work for me.  It definitely helped heal what has been one of the most frustrating injuries I have ever had.
– Colonel L.R. (Ret.), West Point NY
Laith Naayem L.Ac., MSOM
Licensed Acupuncturist
New Windsor / Newburgh, NY
Glen Rock / Ridgewood, NJ
(845) 674-7639
LAN LLC