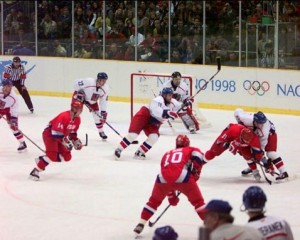 Sports medicine is a broad and complex branch of health care that involves several disciplines. Essentially, sports medicine applies western medical and scientific knowledge to prevent, recognize, assess, manage and rehabilitate injuries related to sport, exercise or recreational activity. Sports medicine is targeted not only to the professional athlete but the person with an athletic or active lifestyle to enhance health, fitness and performance. Sports medicine is used by a variety of health care professionals and is practiced in a number of venues with overlapping but distinct areas of expertise. This includes athletic trainers, acupuncturists, massage therapists, podiatrists, dietitians, psychologists, exercise physiologists, surgeons, physical therapists and several other specialties. Each health care discipline practicing under the umbrella of sports medicine has the same goal of rehabilitating the injured athlete back to full participation and function. The athlete young or old, professional or recreational are those individuals that use regular exercise to obtain health.  This extends to physical activities that aren't exactly sports, such as dancing or occupational activities that may lead to injury.  Sports Medicine Acupuncture contains both oriental medicine and Sports Medicine diagnostic techniques used to view the patient's injury from each of these different perspectives. With both the professional and recreational athlete, the goal is to accurately assess the mechanism and severity of the patient's musculoskeletal complaint. This is accomplished by using a combination of orthopedic special tests, range of motion, manual muscle testing and palpation to identify the injured tissue. These techniques used to assess local stagnation are joined with  differential diagnostics used in oriental medicine, providing a paradigm of the athlete's local injury and overall health (Qi, Blood, Yin, Yang, Shen). The objective of this combination, Sports Medicine Acupuncture is to address the athlete's healing potential thereby strengthening the patient, and as a result, decreases injury rehabilitation time. Getting the athlete back to their desired activity, enhancing performance and preventing re-injury through treatment and education is the goal.
Some distinctions to this approach:
• I take a specialized differential diagnosis from eastern methods and incorporate western approaches, such as modern knowledge of anatomy and physiology.
• We will perform postural analysis and understand muscle imbalance in relationship to injury.  The anatomical structures of the body still follow eastern principles – for example, the biceps and triceps muscles functioning mutually in accordance with Yin and Yang dynamics.
• We can apply the eastern 'meridian' approach to accurately assess, identify, and treat injured tissue, or apply needles to specific adhesions in the muscles (otherwise known as 'dry needling', the most elementary application of acupuncture)
• Orthopedic examinations, range of motion, and manual muscle testing to accurately assess musculoskeletal injury and dysfunction will be utilized.
• I will formulate a diagnosis, develop a treatment plan and protocol and implement a successful treatment strategy from both oriental and western perspectives.
• If necessary, I can communicate effectively to with MDs, PTs and other healthcare providers under whose care you may be under.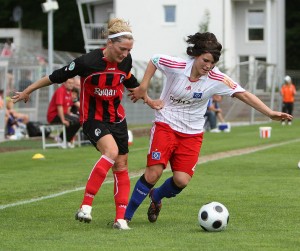 Acupuncture is an excellent complement to physical rehabilitation for athletic and other orthopedic injuries. Acupuncture can help improve physical performance, ease the effects of overtraining, and prevent future injuries. It has been proven to decrease pain and inflammation, as well as promote circulation to the affected tissues. This optimizes healing by bringing in the necessary nutrients and removing metabolic wastes. Athletes and those who are physically active understand how critically important it is to maintain balance in the body; once balance is disrupted, tissue breakdown and injury occur. Acupuncture can play an integral role in maintaining this balance.
Orthopedic and sports medicine acupuncture is one of the most solid syntheses of eastern and western medicine.  I employ an anatomically based method when using acupuncture to treat sports and orthopedic injuries. In addition to the classical acupuncture points, I commonly use trigger points, motor points, and points along the spine that impact nerve innervation of the injured tissues. Oftentimes, one of the primary goals is to simply reset the portion of the nervous system which determines the tension level of the affected soft tissues. Once this tension level has been corrected, a cascade of positive results takes place. Bony alignment corrections can be maintained, postural corrections are more easily attained, and abnormal stresses and pulls on other muscles, tendons, joints, and ligaments ease.
I always begin the initial session with a thorough musculoskeletal examination, through palpation and muscle testing.  This allows me to immediately begin treating not only the pain, but also the source of the dysfunction. Without this type of exam, much time and money can be wasted by "chasing symptoms." I treat integratively whenever possible, bringing together my knowledge of both eastern and western medicine. A patient seeing me for acupuncture will typically also receive some form of oriental physical therapy as well as suggestions for stretches or other exercises to further their progress between treatment sessions.  I will also provide herbal medicine and recommend dietary changes, if necessary.I have successfully treated numerous sports and orthopedic injuries using this integrative treatment model.
Injuries that I have successfully treated include but are not limited to: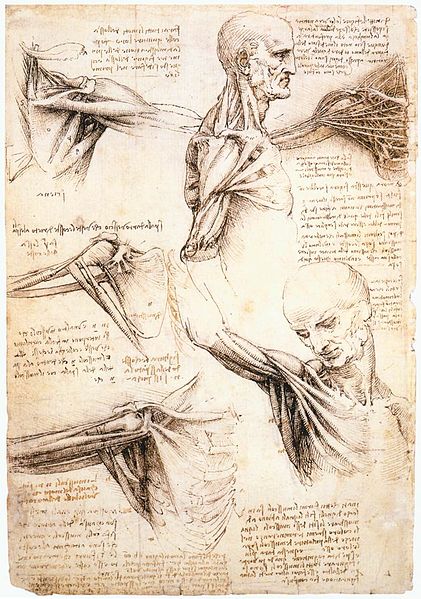 • neck, mid back, and lower back pain
• spinal disc protrusions/bulges
• sciatica
• concussions
• headaches and migraines
• temporomandibular joint (TMJ) dysfunction
• shoulder pain and bursitis
• rotator cuff tears and repairs
• shoulder impingement syndrome
• frozen shoulder (adhesive capsulitis)
• tennis elbow/lateral epicondylitis
• golfer's elbow/medial epicondylitis
• carpal tunnel syndrome
• rib subluxations
• hip pain and bursitis
• sacroiliac joint sprains
• iliotibial band (ITB) syndrome
• meniscal tears
• patellar tendonitis
• patellofemoral joint dysfunction
• hamstring and calf strains and tears
• achilles tendonitis
• tendon ruptures/post operative tendon repairs
• ankle sprains
• plantar fasciitis
• osteoarthritis/degenerative joint disease
Incorporating acupuncture into the treatment of these injuries is something I love doing, because it works so well… and having had a chronic ankle injury 'miraculously' healed by acupuncture is why am here!
Laith Naayem L.Ac., MSOM
Licensed Acupuncturist
New Windsor / Newburgh, NY
Glen Rock / Ridgewood, NJ
(845) 674-7639
LAN LLC
Our Bergen County facility in Glen Rock is conveniently located near Ridgewood,  Fairlawn,  Hawthorne, Midland Park, Wyckoff, Ho-Ho-Kus, Waldwick, Paramus, and Paterson in Northern New Jersey.
Acupuncture combined with herbal medicine foot baths is a proven and effective therapeutic method for the elimination of plantar fasciitis. Guangxi People's Hospital researchers compared using only Traditional Chinese Medicine (TCM) foot baths as a standalone therapy with a combination of TCM foot baths and acupuncture. Compared with Chinese herbal medicine foot bath monotherapy, adding acupuncture treatments to the regimen of care significantly decreases pain and swelling while simultaneously Read more...
read more