There is a burgeoning body of research, as well, that shows that self-care of the spirit – meditation – can have a wide range of profound therapeutic effects.  Meditation has nothing to do with religion, spiritual dogma, or otherworldly phenomena.  Meditation is a set of skills for becoming intimate with  your own consciousness, your own heart.  You might as well, since it is with you 24/7!
Interested in in training in the art of meditation?  I was a Buddhist monk for over 10 years in Burma, and I also have training in the Japanese Zen and Tibetan Vajrayana traditions, and am happy to share what I learned from that experience.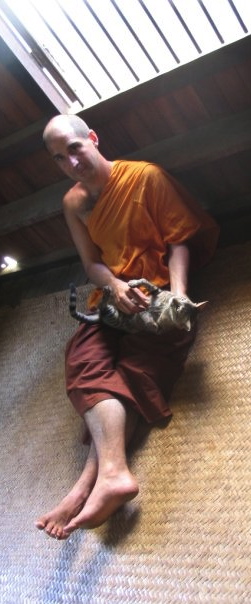 You will become good friends with walking meditation and activity meditation, as contemplative practice does not just mean sitting.  You will learn the applied psychology of meditation, because understanding what you are doing and why you are doing it makes contemplative practice a joy and an exploration instead of a chore or spiritual obligation.
– Non-sectarian.  Nothing taught should conflict with your religious affiliation
– Please dress reasonably – loose & comfortable, not revealing
– Bring your own meditation cushion, or a limited number may be available for use
Currently, I am leading two meditation groups.  Please join these Meetup groups to keep abreast of our activities:
Bergen:
Tranquility/Insight Meditation of Bergen & Orange County
Orange:
Tranquility/Insight Meditation of Orange County
Laith Naayem L.Ac., MSOM
Licensed Acupuncturist
New Windsor, NY
Glen Rock, NJ

LAN LLC

Researchers find acupuncture more effective for the relief of insomnia than estazolam, a benzodiazepine pharmaceutical drug. Using Pittsburgh sleep quality index (PSQI) scores as a basis of comparison, acupuncture outperformed estazolam for the improvement of "sleep quality, efficiency disturbance and daytime dysfunction." The researchers note that the acupuncture protocol used to achieve the treatment results included a specialized order for inserting the acupuncture Read more...
read more